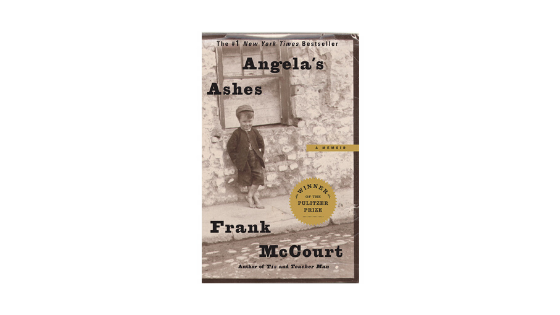 Angela's Ashes is a very fun read, but it's also a very depressing one.

It's a very personal, a very Frank look into a poor boy's life as he grows up to be a man. It's comical in its own way, since Frank uses the most colorful language, something he picked up while growing up in the slums of Limerick, Ireland. That's also makes it into a great memoir, because we see this little boy trying to not use words he hears every day, while describing the world as he sees it with his Irish spirit.

But while it's entertaining to read, its subject matter is not easy to swallow. It deals with having a father who took to the pint too much, of the relatives that could afford to take them in, of the babies that would not survive, of Christmas pig heads, of the shoes they did not have, of the charities that would give them very little, of bed bugs, of the money that always disappeared, of never-ending eye infections, of the lavatory that flooded their kitchen, of the wall they tore down for firewood, of the scent of the good food their neighbors enjoyed but never shared… all of the difficulties a poor family has to deal with in order to survive. It's a very real, very glaring look at what it looked – looks – like living in an impoverished Christian community in Ireland, through a little boy's eyes.

Despite all these however, it also features small highlights that probably kept Frankie hopeful and alive during those times, like finding a drunk's untouched chips, talking to the Angel on the Seventh Step, cutting up a precious dress to make red hearts for uniforms, reading Shakespeare at the library, being with a girl for the first time (even if she was sick), and, of course, Cuchulain. It's beautiful that way, being glimmers amidst a dark, sad childhood.

Overall, Angela's Ashes is a wonderful memoir. Despite all its bleakness and misery, it does feature a young Irish boy with a raggedy yet cheerful demeanor, one who grows up strong and level-headed despite everything that was thrust on his poor family.

It was, of course, a miserable childhood: the happy childhood is hardly worth your while.

Aye, 'tis.
Angela's Ashes by Frank McCourt
My rating: 5 of 5 stars
Review first written October 21, 2019.