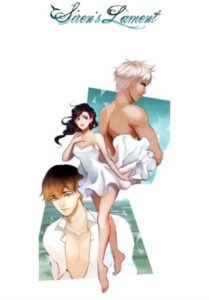 "O broken-hearted one,
Your soul has grown weary,
Have you turned to the rippling tides
To engulf your lonely tears?"
Sirens are known as mythical creatures that lure sailors to their death. The Webtoon Siren's Lament by instantmiso is akin to these half-humans, captivating you with its artwork and tempting you into a sea of danger, magic, and love.
In 183 episodes, Siren's Lament brings to light the story of Lyra, a quiet, self-conscious, checklist-loving young woman who works at her grandmother's flower shop. One night, while biking along the coast, she hears a voice calling her into the seawater, and falls into the arms of a waiting siren. When she comes to, she finds herself in the company of a light-haired young man, and learns that when the two of them come into contact with water, they both turn into sirens.
The story leans into the mythological sirens, but with a different flavor. In the world of Siren's Lament, sirens are lonely souls that have been cursed through another siren's kiss. Formerly human, these would-be sirens receive the curse from another siren, who would be then free of the curse themselves. It is said that a powerful sorcerer known simply as "The Poseidon" was the one who created this curse, and it is The Poseidon that can take it away.
But Lyra's story is more than its lore. It also plays on a number of elements: self-doubt, relationships, family, love, and, of course, magic. As Lyra grows accustomed to her fins and falls into step with her newfound reality, we learn that there are many more aspects to the story than what Lyra herself can see: heartbreak, missing memories, broken families, and even death.
Siren's Lament is not just a tale of lamenting sadness. Despite its title, it has plenty of joys, excitement, jealousy, and betrayal. While it plays in a fantasy world where you can have a second chance at life, the characters dance on a stage of real-life complexities and confusing relationships that make Life truly worth the ride.
Is it worth the trip? Most definitely. You'll love-hate Ian's narcissism, fall for Shon's attentiveness, laugh along with Kori, share stories with Tua, sashay with Pele, reminisce with Hona, and discover yourself with Lyra. The rich backgrounds of each character, as well as their heartbreaking backstories, will fill your mind with hope for their deliverance and flush your heart with excitement for their development. As the author writes in her afterword, Siren's Lament is, at the heart of it, a story about true love – in every way possible.
The artwork is beautiful, and its complementing tracks (courtesy of kennycomics) are superb in setting the mood. The flow and ebb of its chapters are like the sea: the quiet lull of a beguiling seaside, a sudden surge of terrorizing waves, and a dramatic yet satisfying finish.
All in all, Siren's Lament is a beautiful journey of love and sadness, set in the confines of a large ocean full of mystery, magic, and sirensong.
"May the waves embrace you,
Lull you softly to sleep,
Ease away all the hurt and pain
That you've carried through the years.
But if given the chance,
Would you forget the past?
You and I can start all over;
We can love again, my dear."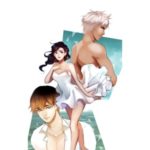 Siren's Lament by instantmiso
Status: Complete
My rating: 5/5